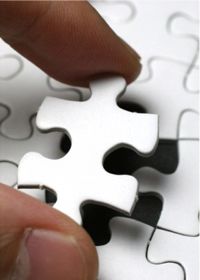 Piecing it all together . . .
Kavanagh Solutions frees its clients, their associates and subordinates to concentrate on other firm business by analyzing, evaluating then negotiating with medical providers and insurance carriers to abate or dissolve outstanding medical bills and claims, thereby maximizing cash flow and minimizing outstanding liabilities
Founder Susan Hart Kavanagh draws on her twenty year background in the Insurance/Managed Care industry to deliver successful outcomes for her clients. Her positions have included Vice President of Marketing and Senior Vice President of Administration for a leading managed care company. Most recently, as Executive Director, she led the start-up and management of an HMO expansion into Pennsylvania. This exceptional background, coupled with tested negotiation and analysis talents, uniquely positions her to negotiate with health insurers and medical providers, assuring Kavanagh Solutions' clients of skillful service and favorable results.
We welcome your inquiries about our professional consulting services. Call 215.579.2220 for more information.


Susan Hart Kavanagh
---
We can be retained on a single, as-needed or continuing basis.