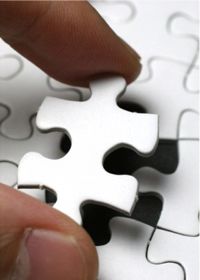 Piecing it all together . . .
Kavanagh Solutions draws on 20+ years in the Health Insurance and Managed Care industries to address client problems and simplify the many challenging issues they encounter. We analyze the problems and develop a creative plan of action to resolve them. We work with insurance companies and medical providers to abate or erase medical bills and claims. In other cases, Kavanagh Solutions will assist the client in identifying health insurance options that will work for them and their changing lifestyle.
Kavanagh Solutions offers a value-added service to Attorneys, Bank Trust Officers, Administrators and other Professionals. Our efforts allow them to concentrate on other firm business while we handle the client's health insurance and medical claims issues.
We welcome your inquiries about our professional consulting services. Call 215.579.2220 for more information..


Susan Hart Kavanagh
---
Testimonial
Thank you for your successful hard work and your optimism.
R. G.