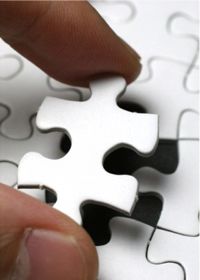 Piecing it all together . . .
Kavanagh Solutions provides exceptional services targeted at the reduction of medical claims and resolution of health insurance issues in a broad range of client situations including:
Estate Medical Claim Matters
Provider Bill Resolution
Health Insurance Policy and Claim Problems
Trust Administration/Client Health Insurance Issues

Medicare Supplement and Prescription Benefits

Long Term Care Policy Claims
Kavanagh Solutions uncovers many of the common mistakes that lead to costly medical bills such as:
Multiple charges for single services
Benefit denials
Invoices for unnecessary or redundant services
Procedure coding and accounting errors
Insurance reimbursement errors and omissions


Susan Hart Kavanagh
---
Kavanagh Solutions furnishes expertise regarding the interpretation of health insurance plan benefits and provider services.